"The experience, thoroughness and dedication to perfection of our great team of professionals in every "in-house" department and solution partners ensure all aspects of a refit project are realized to the highest standards."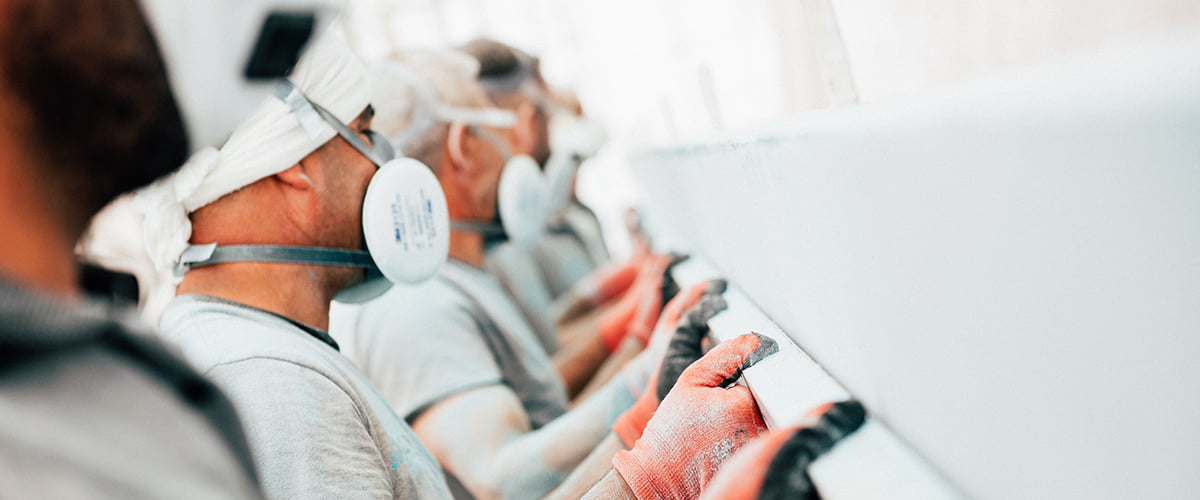 Paint jobs are one of our most valued services which we offer by our professional teams. We target "excellence" on all paint jobs no matter how small or big. Our in-house "frosio" certified surveyor supervises and ensures best results from small touch-ups to complete strip down and refinishing projects.
Projects are completed under climatized shrink sheds to international standards. Every step is meticulously supervised, checked (grid comparator, dft, shore d, temperature dew point, gloss, doi) and recorded in the project files.
This thorough attention to detail gives us the confidence to complete and guarantee (mostly above european standards) all paint jobs to the highest standards including minimum gloss DOI factors.
Paint jobs are our signature of quality and dedication to the refit projects we undertake.
• Full fairing
• Refinishing
• Top coat application
• Anti fouling
• Blasting
• Sanding
• Corrosion protection and repairs
• Tank treatments
• Surface treatments
• Retouches
• Touch-ups
• Local paint repairs
• Internal and external varnishing
• Spray and brush lacquer
• Compounding
• Polishing
• Wax
• Primer
• Airless spray surface
• Anti corrosion treatment
• Paint survey
All applications are made in climatized sheds.
We are certified applicators of Awl-grip and Jotun brands but also have years of experience with International, Stoppani and Alex Seal brands.